The California Seismic Safety Commission is dedicated to informing the public about seismic safety. The Student and Teacher Resource page is here to guide both students and instructors to valuable resources that will help explain and prepare for seismic events. Additionally, there is a Teacher Resource Center that helps teachers by providing tools for classroom instruction related to earth sciences. Any California school teacher may borrow materials.
Earthquake and Seismic Information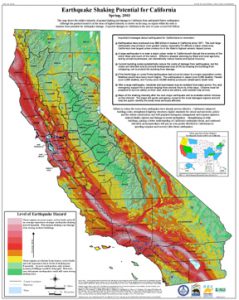 Shake Map of California
---
Volcano Information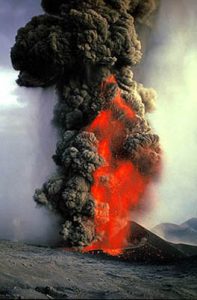 Mt. Etna, Sicily (November 2002)– The eruption pictured here began in October of 2002 and continued through February of 2003. The photograph here is from a sustained volcanic eruption from fractures on the south flank of Mt. Etna in November 2002. Image courtesy of Tom Pfeiffer 
www.decadevolcano.net
 (copyright).
Learn how Volcanoes Work. Visit Dr. Vic Camp's website (Department of Geological Sciences, San Diego State University.) This site is sponsored by NASA under the auspices of Project ALERT (Augmented Learning Environment and Renewable Teaching).
Mt. St. Helens Volcano Cam (Web cam updated every 5 minutes)
Information in Spanish too.
Volcano Research Links
Links
Students
Teachers